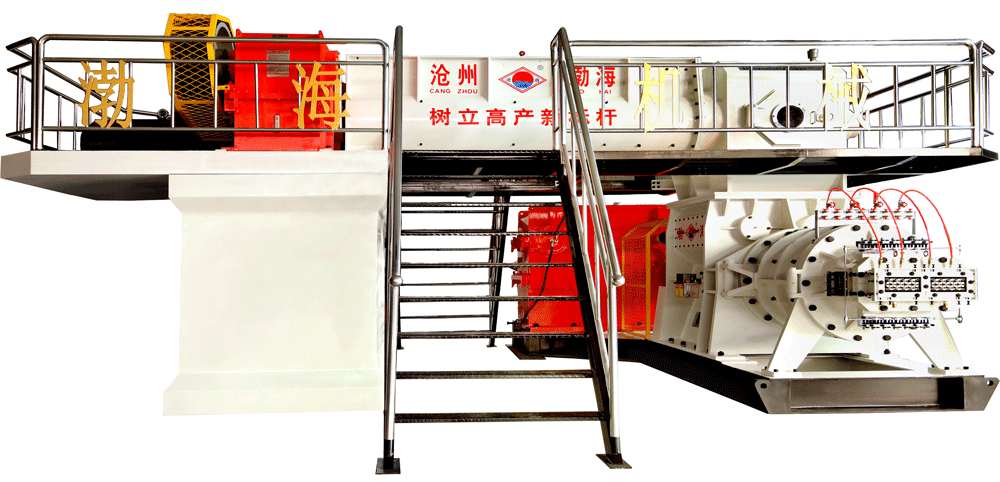 Product features:
Native extrusion pressure, high vacuum degree, extrusion clay-strip close-grained, neat appearance. Completely for a bit of burning process requirements, high productivity, molding moisture content is low, reduce the energy consumption in the production and the loss. Is the production of the coal gangue, high content fly ash, sand, shale and inferior brick ideal equipment.
1, vacuum extruder by double mixing extrusion parts (upper) and extrusion molding (junior), and equipped with air compressor system and vacuum system. Adopts pneumatic clutch to implement remote control. On, t can use one word at a lower level or type of installation.
2, vacuum extruder main selection of high qualified steel plate welding and become, with reasonable structure, extrusion pressure, high vacuum degree, strong and durable, strong applicability, low consumption, high efficiency, easy maintenance, etc.
3, vacuum brick machine reamer adopt wear-resisting material, make the life beyond 4 ~ 7 times of the normal reamer; Lead by scientific arrangement (pitch), & other; Micro pressure transmission, high pressure extrusion & throughout; The function, can increase the extrusion pressure and improve the work efficiency; And adopt floating shaft structure, which can eliminate or reduce the spindle caused by the long-term use of bending causes the equipment shook his head, shaking; The device 15 ~ 30% energy saving.
4, vacuum extruder shaft, gear and other important parts adopt high quality carbon steel and alloy steel guitar after conditioning or quenching heat treatment process, extend the service life of the equipment.
5, vacuum extruder dial clay transmission, material level control are equipped with a safety device, the device is not easy to damage the main components in the process of use, and improve the efficiency of the equipment fault maintenance.
6, central vacuum extruder head equipped with a pressure gauge, according to the pressure of the pressure gauge shows the size, can monitor the quality and quantity of products. Raw materials through two-stage extruding and wetting, curing degree and the extrusion pressure is greatly increased. Good quality and high yield.


Second, the technical parameters:
| | | | |
| --- | --- | --- | --- |
| Date | Units of meas | JKY150S-4.0 | JKY120S-4.0 |
| Production capacity | Pieces/h | 40000-60000 | 35000-50000 |
| Pressure | Mpa | 4.0 | 4.0 |
| Moisture content | % | 13~18 | 13~18 |
| Vacuum degree | Mpa | ≤-0.092 | ≤-0.092 |
| Power | kw | 450+200 | 400+185 |
| Size | mm | 9500×3620×3600 | 9000×3500×3300 |
| Weight | kg | 48000 | 44000 |